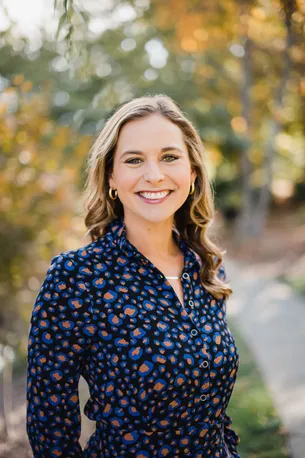 My therapeutic approach to counseling is to provide a space for my clients to feel heard, valued and understood. I believe that you are the expert on your own life as well as your greatest resource. My approach to counseling is both integrative and comprehensive, applying different techniques and approaches while looking at the person and their circumstances as a whole. You do not have to be alone in your struggles. I am here to walk with you and to provide a safe space to unload your burdens. Together we will work to develop coping skills and strategies that enable a healthier you.

I am a Licensed Professional Clinical Mental Health Counselor and specialize in working with individual women as well as couples who are experiencing infertility, postpartum issues, anxiety, depression, relational conflict, addiction, and challenges with self worth. I received my Bachelor's Degree in Nutrition and Dietetics from Auburn University and my Master's Degree in Clinical Mental Health from University at North Carolina in Charlotte. My goal as a counselor is to help others overcome obstacles and make steps toward his or her best self.

I named my practice The Bridge Counseling because to me, a bridge is symbolic of the client/counselor therapeutic relationship and process. A bridge provides safety and stability over an area that is uncertain or difficult to navigate. A bridge is also a transition from one area to another. Within my practice, I want to help you lay a foundation that is steady as you work through the process of healing. I will work with you to help you grow and work towards your goals so that you are able to eventually transition from where you are to where you want to be. It is such a deep honor for me to be a part of your journey, and I look forward to meeting you!